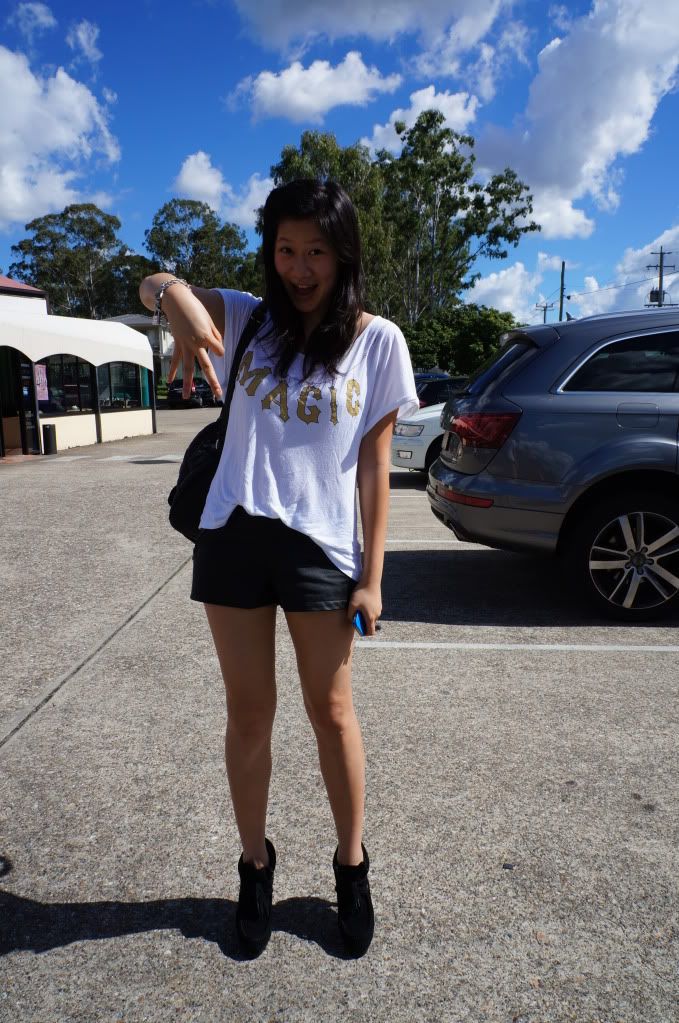 There was this magic show on TVB a few months ago. Just imitating their little "magic" pose in that first picture. You know.
New in: Kmart pleather shorts. Possibly the most comfortable pair of shorts I own. As in, comfortable enough to sleep in. So in love.
The last two pictures are just a glimpse into my childhood/still standing obsession with Doraemon. If growing up means giving up my favourite cartoon, then I never want to grow up.